The
Independent Tang Soo Do Association
is proud to be a participating organization in the
Mid-Atlantic Korean Karate Championship Series!


The
Mid-Atlantic Korean Karate Championship Series
serves to allow Traditional Tang Soo Do and Karate competitors in the MidAtlantic Region to compete in traditional Korean Karate tournaments which are held throughout the year in the Western Pennsylvania area.The Series allows competitors to accumulate points based on two facets of traditional karate competition which are
tournament free sparing
and
hyung/kata
(forms) and to award an overall winner based on level of experience and age at end of the season.


For more information on the Mid-Atlantic Korean Karate Championship series, please visit
www.tsdchamps.com
.
Welcome To The Independent Tang Soo Do Association!

The
primary objective
of the
Independent Tang Soo Do Association
is to bring together Tang Soo Do
studios
,
organizations
and
practitioners
who are looking for an organization that can support individual practitioner or studio needs and fosters growth of it's members while preserving traditional Tang Soo Do techniques and philosophies.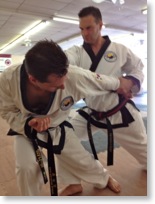 The Association provides the foundation for its members down to the student level to gain an in-depth understanding into Tang Soo Do philosophy, techniques and history. This is accomplished by fostering a well-rounded, quality-based program inclusive of the many aspects of Tang Soo Do. In addition, it encourages growth of the spirit of martial arts within each of its members. It serves to achieve this by adding to member school's already established curriculum and not imposing a particular Tang Soo Do curriculum upon Association members. However, it is expected the Association members maintain the highest level of proficiency.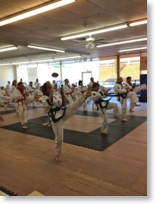 This high level of proficiency is achieved by providing learning and sharing opportunities through seminars and clinics, Tang Soo Do competitions, and Gup and Dan Shim Sa between Association studio members and their instructors and students. It is with this that a higher level of proficiency in Tang Soo Do can be achieved.
The ITA can help you achieve your goals!

Whether you are a practitioner, an instructor or a studio owner, the Independent Tang Soo Do Association has the resources and experience to help you grow personally and professionally.

Studio owners take a look at our
Studio Owners
page to see how we can help you!